Avoiding Jib-forestay Tangles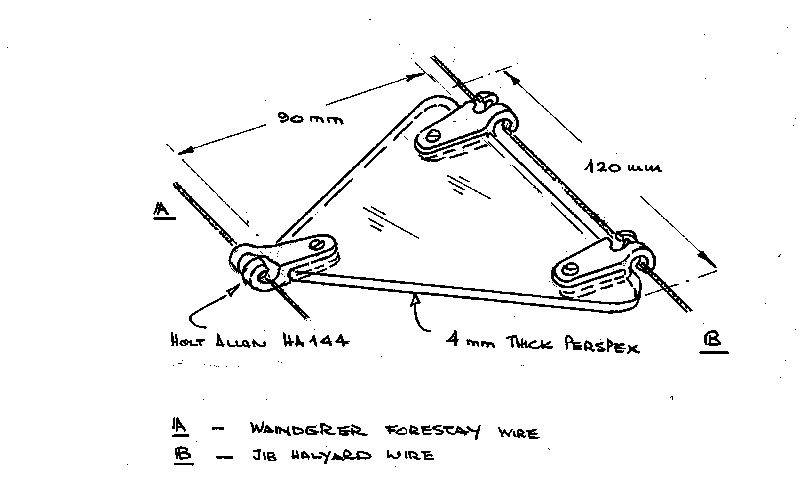 The picture above shows a simple spacer that can be made up from a piece of Perspex [have also seen in wood -Ed] and three Holt Allen HA144 forestay jib clips. The dimensions are not critical and the spacer has been directly copied from a similar one seen on a boat at a Wayfarer cruising weekend some years ago.
The Perspex [wood] is simply cut to size and drilled for the stainless steel screws that hold the HA144 clips in place. The spacer is fitted above the upper jib-furling swivel with the single clip attached to the forestay and the double clips attached to the jib halyard wire.
This spacer seems to work very well as long as the forestay does not have too much slack in it as a result of tensioning the jib luff. To make 100% sure of no tangles it would be advisable to make some arrangement to take the slack out of the forestay after tensioning the jib luff.